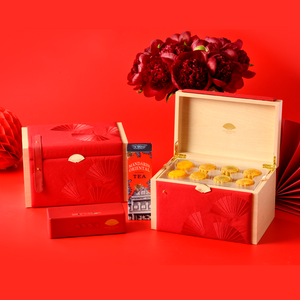 • 8 pieces of mooncake with a tin of TWG Signature Blend and a Bluetooth speaker.
• This special offer is for mooncake  purchases picking up directly from The China House.
• One day's advance online purchase is required.  The earliest pickup date can be scheduled on next day after purchase via Online Shop.
• The mooncakes pickup is available from 11 August 2023 to 29 September 2023